Frequently Asked Questions
Wander Womaniya - Women Travel Groups
FAQ (Solo travel for women)
What do you mean by Women Travel Groups by Wander Womaniya?
---
Wander Womaniya is a ladies-only travel club based out of India; which arranges safe and secure trips in India & across the world for women & girls travelling solo. Our travelling groups are exclusively women only trips.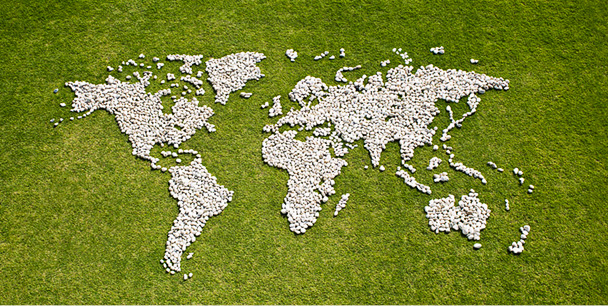 ---
Who will be the trip coordinator?
---
While most of the tour buddies are girls/women there can be certain trips where in the trip leader is a male, this is to ensure the safety and security and some times driven by logistics requirements.
---
I don't have friends, can I join solo?
---
YES, we are more than happy to host you. Wander Womaniya was created to support solo female travellers & girls travelling solo. Most of the trips have accomodation on double sharing/triple sharing basis (We will pair you with another woman/girl with whom you would be required to share the room). If youre travelling with friends or want to stay with someone who is travelling for the same trip let us know in advance. There is alsways an option to upgrade to a single room at a nominal cost.
---
How does WW ensure safety & security for Women only trips?
---
There is always a Wander Womaniya tour buddy who leads the trip (Not valid in case of customized trips), travels with the group like a friend. He/she will ensure girl's safety, security and fun element is never compromised. Have any issues while you are on the trip? No chatbots no customer care just walk up to your trip buddy and your problem wil be solved. For us safety & security of our women travellers is of paramount importance.
---
Is Wander Womaniya a trustworthy travel companion for solo female travellers?
---
Yes unlike any random travel clubs we serve exclusively ladies only trips. We are also registered Women's only tour operator. GST number is 09AUBPJ3728R1Z2
---
Bank details for payment?
---
Bank name: ICICI
Account number: 430505500027
Type: Current
Beneficiary name: Wander Womaniya
IFSC: ICIC0004305
MiCR Code: 110229308
---
What if i want to cancel my trip?
---
Refer to Terms & conditions page https://www.wanderwomaniya.com/terms-and-conditions
---
Do We accept Paytm
---
Yes we do, you can scan the below QR code to pay. Discuss & reconfirm the amount and other relevant details with us over whatsapp on +91 9971820462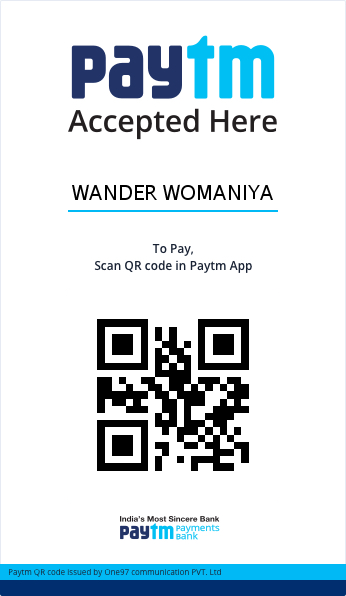 ---
Where do single Women travel?
---
We dont agree that your gender shall decide where you should travel. At wander Womaniya we ensure that you can explore every nook & corner of the world through our women's special tours in India & across the World. Some of the popular destinations for girls travelling solo are Bali, Phuket, Ladakh, Costa Rica, Spiti Valley, Turkey, Greece, Spain, Sri Lanka, Sikkim, Goa, Himachal, Uttarakhand, Varanasi, Udaipur, Iceland, Norway (Northern Lights) & many more.
---
Is it safe for a woman to travel alone?
---
No , travelling alone for women is not safe. However if you girls keep some basic obvious safety precautions like avoiding being alone at night & dress to blend with locals it shall be fine. Having said that travelling alone with a women only travel club like Wander Womaniya ensures safety & security.
---
How can a girl travel alone?
---
We consider ourselves proud feminists and we don't agree that a girl travelling alone is anything unnatural. To travel alone is an experience of a lifetime and we are here to ensure safety , security and that you are entertained on your solo expedetion. Go solo Go WanderWomaniya!
---
Why do women travel in groups?
---
Travelling with like minded people is fun, while travelling in a group even the dull moments can turn into lifetime experiences. It is compartively cheaper to travel in ladies-only travel group than all alone because the major expenses like cab & hotel get divided.
---
How do you find people who like to travel with me?
---
We publish a trip for a well researched destination after keeping numerous factors in consideration. All females from withi Indian & across the world who like the women friendly activities and itinerary listed can register themselves to be part of our travelling groups.
---
What are travel groups?
---
Travel groups is different than your family trips or solo travel plans because while travelling in a group you will be sharing the trip experience with other people (solo travelling females) with similar interests and like minded nature. It gives you an opportunity to enhance your people skills and open up to new people, bond with women travellers whom you have possibly never interacted with. You can always end up making new like minded frindships which last a lifetime.
---
Why are women's only travel groups important?
---
1) Be Your True Self 2) Make new friends 3) Easy to get permission from parents or family 4) Get sloshed 5) Wear anything you want 6) Eat all you want to 7) Talk without filters 8) Meet some hot men 9) Feel like a queen 10) Shopping!!! 11) Click thousands of pictures 12) Dance like nobody is watching 13) Share your secrets 14) Explore exotic destinations https://www.wanderwomaniya.com/post/why-should-every-woman-must-travel-with-a-ladies-only-group-at-least-once-in-her-life-women-trip
---
How do I find a women travel group to travel with?
---
It is as simple as just searching "women travel groups" on google and you are there. Most exclusive women travel agencies do not require you to sign up for any annual subscription. At Wande Womaniya you can just go to our website choose the trip you find interesting and book yourself a seat right from the website through online payment. Simple & Quick!
---
---
Featured by Times of India
WanderWomaniya is not just a regular travel company, we are a fraternity, a like minded travel club exclusively for solo women & ladies of all age & ethnicity groups irrespective of your political ideologies & economic status looking for female travel companion in a women travel group.
​
When you join any trip with the womaniya wanderlust group we would recommend you to keep an open mind about the different kinds of experiences. Group trips like all women tours help you to meet females of different age groups, traditions, habits & backgrounds; sometimes even countries. You might not get along well with someone who belongs to your age group and gel so well with someone much older or younger. That's what we believe is the beauty. So whenever you want a break from the mundane everyday office, kids, family, household chores or just want a party #GoSolo #GoWanderwomaniya
​
We invite all mothers to bring their children, so you are no longer worried about their well being when you are away from home. Nor do you have to burden your family. We assure you that this trip will be much more fun minus any hassles that come along with the very idea of travelling to an unknown land.
​
Should you want to be part of our whats-app group drop us a text on +9109971820462 along with details like your name, age, email address and profession. Please be informed the groups are strictly only for connecting with like minded travel enthusiast females. No promotional/political/hatred posts & content is accepted of any manner.
​
Welcome to the world of Wander Womaniya!
​
Solo Trip | Girls Travelling solo in India |Girl Gang | Ladies Only | Traveling alone | Women safe in India | Travel Groups for Women | Women Travel Group | Travelling groups | Backpacker Girl | Indian Women | Women's Special tours